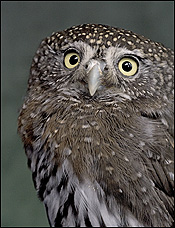 DotCom our Northern Pygmy-owl, was a program favorite.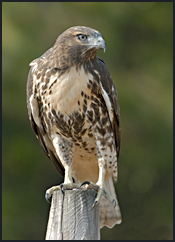 Young Red-tailed Hawk, a photo featured in Distinctly Montana Magazine and the cover of the California Hawking Club Newsletter.



Raptors of the Rockies offers a variety of reasonably-priced, high-quality products featuring original wildlife art or photography. The latest line of products includes two full-color educational posters as well as a series of folding note card sets. All proceeds of sales goes directly to our educational program. More info below.

Posters
Two full-color posters of the birds of prey that inhabit the West. One poster features photos and descriptions of the 17 hawks, falcons, and eagles, and the other depicts our 14 owl species. They are printed on heavy 100 pound paper, with UV coating for long life, and measure 15 by 20 inches each. Most photos were taken by Kate, with contributing photographers Milo Burcham, Alan Nelson, Irwin and Peggy Bauer, Gary Lackie, and Judy Hoy. Posters are $10 each. Shipping in mailing tubes is $5 extra.

Note Cards
Thirteen sets of folding note card sets featuring original photos of members of the Raptors of The Rockies teaching team. All cards are signed by Kate and are available in sets of twelve cards with envelopes for $30 plus $5 shipping.
Snowy Egret

Peregrine Falcon in the Sapphires

Bald Eagles in the Sapphires, Montana

PRINTS and CARDS AVAILABLE, SO CHECK OUT THE PHOTOGRAPHY WEB SITE www.raptorsoftherockies.com

Please note that your purchase of any item from our product line is not tax deductible. However, all profits from the sale of these items go directly to helping Raptors of the Rockies continue its mission of raptor education. Your support is very much appreciated.